Our company
Since its founding, ALVA S. L. has undertaken different works, highlighting: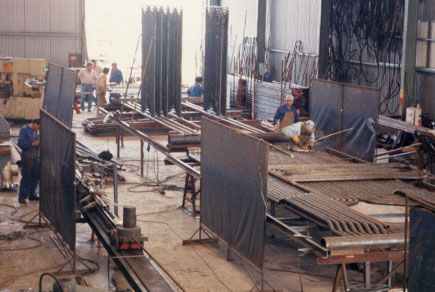 - Premanufacture and erection of pipes, pressure vessels, tanks, vessel, heaters and boilers.
- Prefabrication and erection of steel structures for industrial facilities.
- maintenance of mechanical equipment in industrial installations.
ALVA, S.L. is qualified by the Department of Industry as a contractor, repairman and erection of equipment under pressure, with the numbers 3, 4 and 9 respectively, as well as installation company of fire protection systems.
Currently ALVA, S.L.:
- Is certified by AENOR as a quality guarantee system, according to ISO 9001/2008, with the number ER-0656/2000.
- ASME certified company according to design code is section VIII Div. 1 for the manufacture of pressure vessels.
- It is homologated for the repair of vessels and pressure boilers, certified with the ASME stamp (Seal National Board "R").